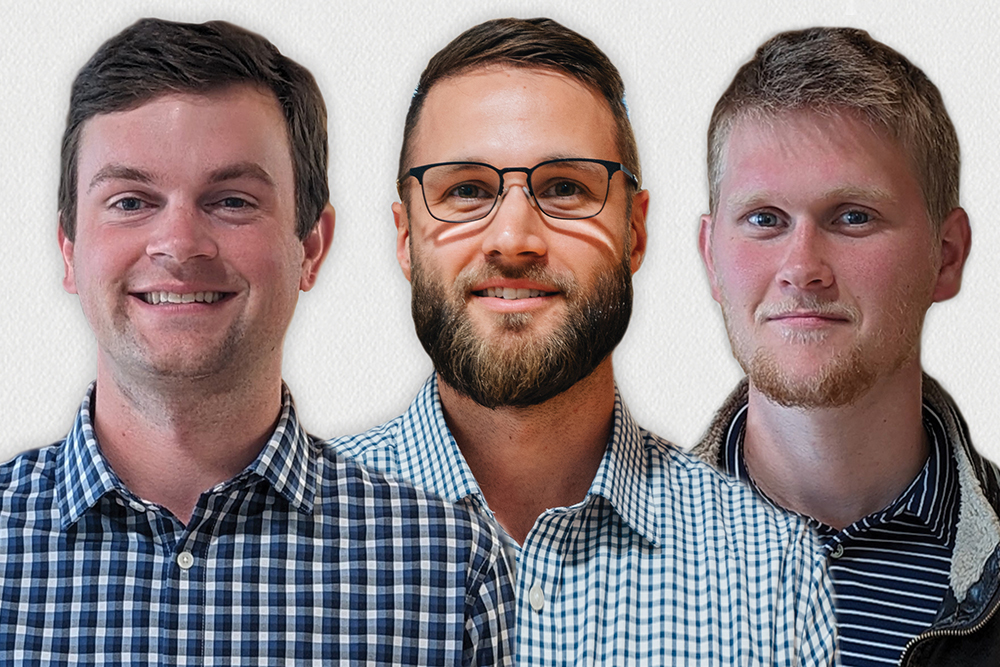 April 14, 2023
Marsh Bell announces the promotions of Sam Rogers, CPA, and Jake Adkins, along with the hiring of current intern Jonah Stone to a full-time position.
Sam Rogers, who joined Marsh Bell as Controller in 2021, after having worked at Hubbell Inc. and Cherry Bekaert LLC, has been promoted to Chief Accounting Officer. He is a graduate of the College of Charleston, and received his Master's of Accountancy from the Darla Moore School of Business at the University of South Carolina.
Jake Adkins has been promoted to Project Manager. He joined Marsh Bell in 2022 as Assistant Project Manager, working in closely with company COO Garret Tomforde to oversee subcontractor scheduling, timely completion of work, project scope / expenses and client communication.
Jonah Stone joins Marsh Bell on a full-time basis in May as Project Engineer. A graduating senior in the Construction Science and Management program at Clemson University, he has worked as an intern at Marsh Bell since January of this year.